THE WOODLANDS, TX – Hip Hip Hooray! The Woodlands Children's Museum turns 11! On Friday July 9, 2021, museum visitors will be able to attend an award-winning theatrical performance, meet a unicorn princess, create a paper cupcake art project, enjoy story time and share a birthday cake on this special day. .
Incorporated in 2001 as a non-profit organization, the museum moved to the Panther Creek Village Center in 2010 and celebrates its anniversary there every year. Serving families in the greater Houston area, the museum grew during this time to serve more than 120,000 guests on average per year. Focused primarily on play-based learning for children ages 7 and under, the museum offers interactive exhibits, workshops, cultural events and performances, field trips, birthday parties, and more.
"We have grown so much in our 11 years at Panther Creek and look forward to celebrating with the children and families we serve," said Angela Colton, Museum Executive Director. "This year, we are delighted to welcome an artist from the Texas Commission on the Arts Touring Roster as well as a princess visit. It's wonderful to be able to bring these experiences to the community.
Storybook Theater of Texas is an award-winning New Braunfels-based traveling children's theater. They are members of the Texas Touring Artists and will visit the museum on July 9 to present two performances of the New Little Red Riding Hood. This family-friendly performance features the Big Bad Wolf as a retired Forest Guardian, and audiences can meet his daughter Wanda Wolf, Granny Red, and the forest animals Slinky, Bandit, and Hoppy. Performances will be offered at 11:00 a.m. and 1:00 p.m. The museum received a part
grant from the Texas Commission on the Arts to help fund the show and is grateful for their support of children's theater.
Also during the birthday celebration, kids can meet a unicorn princess on stage at 11:45 am, 12:45 pm, 1:45 pm and 2:45 pm for photo ops. At 12:00 p.m., a special Happy Birthday storytime reading, Cupcake! by Terry Border will take place, delighting guests with this whimsical story that features food as characters. Throughout the day, kids can make paper cupcakes with museum staff at the Muse Art Bar. A small piece of birthday cake, generously donated by HEB, will also be shared with guests when they leave the museum while supplies last.
The Woodlands Children's Museum is open during extended summer hours, including Tuesdays and Thursdays from 10:00 a.m. to 2:00 p.m. and Wednesdays, Fridays and Saturdays from 10:00 a.m. to 4:00 p.m. Customers are encouraged to pre-purchase tickets for the popular birthday celebration at www.woodlandschildrensmuseum.org. A limited number of tickets will be sold to provide families with a safe and enjoyable experience. Ticket prices are $ 7 for adults and children over one year old. Entrance to the museum includes birthday celebration activities.
The Woodlands Children's Museum is located in the Panther Creek Village Center at 4775 W. Panther Creek Drive, The Woodlands, Texas 77381.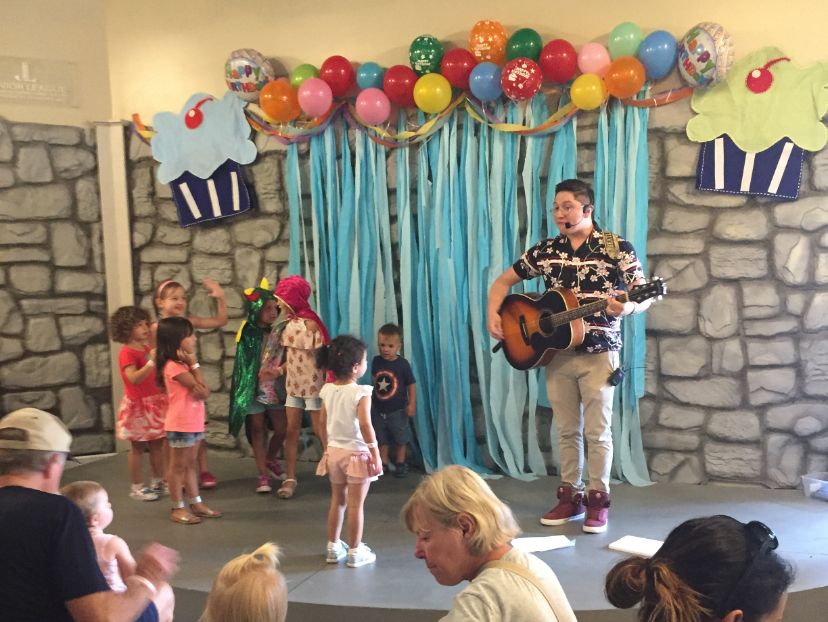 Source link