THE PEOPLE'S Museum of Limerick opens a new exhibition in memory of a prolific Limerick artist who tragically died in October 2021.
Bonnie Hickey, a Limerick native designer who has dedicated her artistic endeavors to capturing the beauty of boxing on canvas, will present a selection of works at the People's Museum in Limerick from August 19-27 in a commemorative exhibition as part of the Week heritage 2022 line up.
Many visitors who have visited the museum may have seen Bonnie's work on display in 2020 in a previous exhibition. Sadly, Bonnie passed away in 2021 before she could bring even more beautiful and thought-provoking artwork to the people of Limerick City.
In honor of her memory and the legacy of work she left behind, the People's Museum is displaying a number of her pieces, with a selection of prints from Bonnie's work also on sale. Funds raised will be donated to the Kevin Bell Repatriation Trust.
Bonnie's work was inspired by her uncle, Limerick boxing hero and former WBO world middleweight title holder Andy Lee. Bonnie, a graduate of the Limerick School of Art and Design, often used her uncle's training sessions to fan the embers of her thought-provoking works.
Sign up for the Limerick Post weekly newsletter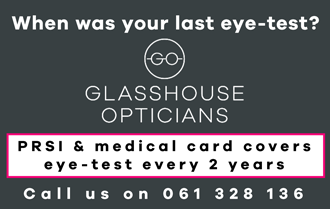 William O'Neill, Curator of the Bonnie Hickey Commemorative Exhibition, said, "Bonnie's work is truly eye-catching, and her work legacy will speak for itself. There is a flow to the work and you can see the action in every frame.
Bonnie's mother, Dawn Hickey, added that "Bonnie was a sensitive soul, full of curiosity, love and compassion".
"His art was imbued with his spirit. She brought humanity and energy to all the subjects of her paintings. She was a special talent that we hope can be enjoyed for many years to come. She would have been so proud to have an exhibition of her work in her home town of Limerick," Dawn said.